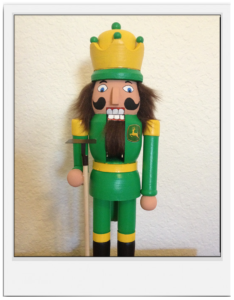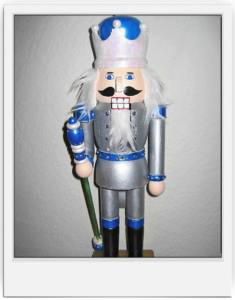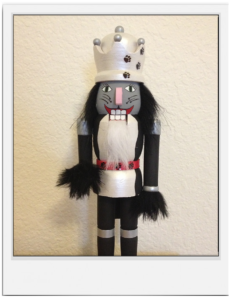 You know that feeling when you've found the perfect gift? The gift that says 'I know you so well'. The gift that you know is personal, thoughtful, unique, and is going to make someone feel really special. I love giving those kinds of gifts! And I love to help others do the same.
        I've always been artistic and creative, and I love giving gifts from the heart. One Christmas I had the idea to paint personalized nutcrackers for each of my family members. I made a "John Deere" farmer for my dad who owns a ranch, a crazy drummer boy for my percussionist brother, a black cat for the feline-lover, and a classy "Winter Wonderland" for my Christmas-decor-obsessed mom. They loved them! They loved the thoughtfulness and personal nature, but they also loved the detail and quality of the piece itself.
        Soon after I create an Etsy site to help others give these same thoughtful, creative, and quality works of art! I'm always amazed at new ideas and I love hearing back from customers who share their experience of giving and receiving the perfect, one-of-a-kind gift. What kind of nutcracker could you give to someone special?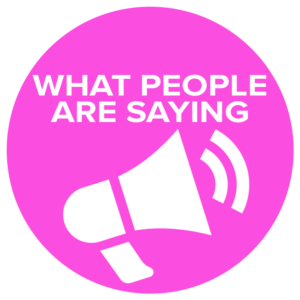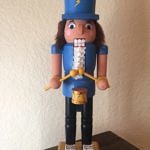 "Wow!! I cannot recommend this artist highly enough!! She created a custom order for my daughter who is a percussionist in the school band. The artist got EVERY personalized detail just right to make it look like my daughter.....And. She. Was. THRILLED with it!!! This gift was one of the most personal, fun things I've ever seen!! HIGHLY recommend!!!!"
-Patricia in Missouri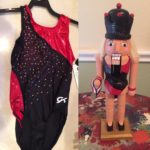 "It is perfect!!!!! I cannot wait to give this to my daughter! The uniform is exactly like my daughters and we are so thankful we found you!!! Thank you SO MUCH!!"
-Cassandra in Illinois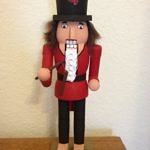 "LOVED the Karate Nutcrackers! I buy one for my 2 boys every year and couldn't find a karate one. Not only did she make them look great but she put my sons karate school logo on it and matched their uniforms! I will definitely order more next year!"
-Renee in New Jersey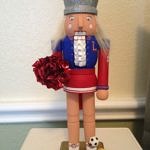 "WOOOOW!!!! This nutcracker is the most awesome I have every seen, having a hard time not giving it to her now!!! Thank you...just perfect!!!"
-Shelly in Ohio